Hope everyone had a nice X-Mas. If you don't celebrate X-Mas, I hope you at least had a nice day off. I stop in quickly here to let you know that Amazon is selling the
Lone Wolf & Cub Complete Blu-ray
set for $17.
If you've never seen these movies, they're some of the best, bloodiest samurai movies ever made and I cannot recommend them highly enough. According to reviews, there are some issues with picture quality at certain points, but everyone seems to agree that they're as good as is available. And the DVD box set is up close to $100, so they're also the most financially viable.
If you prefer your samurai bloodletting in English dub then
we're not friends anymore
I feel obligated to inform you that Amazon is also selling the
Shogun Assassin 5 Film Collector's Edition Blu-ray
set for $23.
The
Shogun Assassin
films are basically the
Lone Wolf & Cub
films edited down to mostly just the violent parts and dubbed into English without much regard for the story. If you've seen
Kill Bill Vol. 2
, then you might remember that
Shogun Assassin
is the movie Uma Thurman's daughter wants to watch at bedtime.
Personally, I much prefer the original films in their original state, but if you're actually buying samurai films on Blu-ray, I support your decision.
And while I'm here, recommending samurai films that are currently cheap on eBay, you can also get
The Hidden Blade
for $11.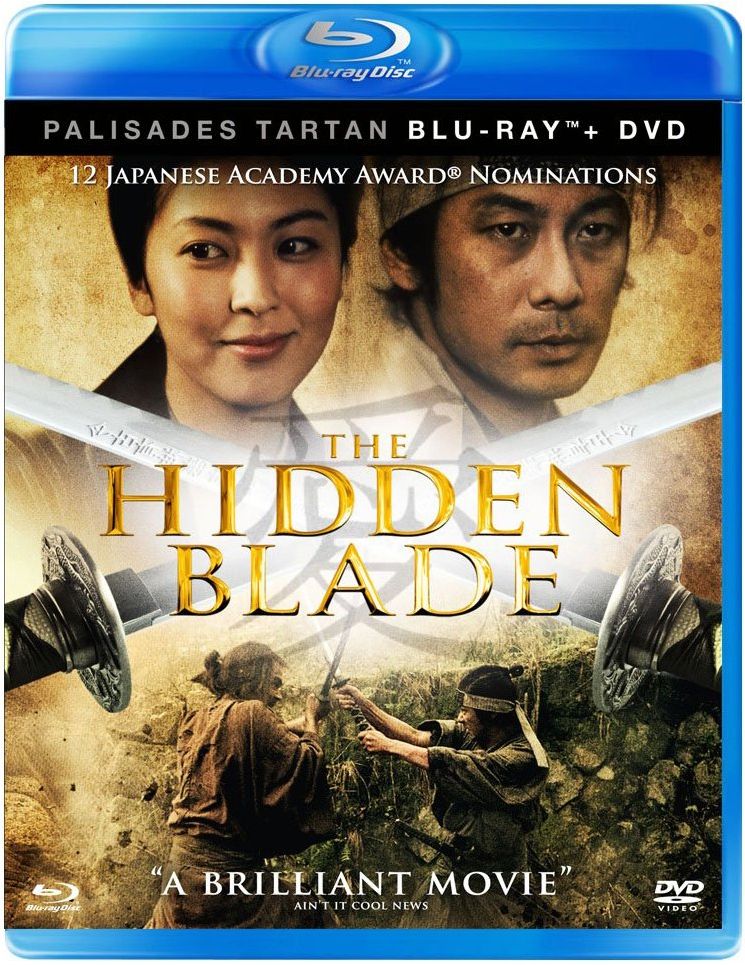 This is another great samurai movie, but it's a much slower film, more drama than action. I give it the highest possible recommendation, though. It's directed by Yoji Yamada (
The Twilight Samurai
,
Love & Honor
), so you can't go wrong.
Tags: materialism, movie talk, spending too much fucking money