This, and my top 10 movies, are late. I've been busy and I've been trying to cram as many 2011 releases into my ears as I could lately because there was a TON of probably awesome stuff released this year that I wasn't able to get to and a lot of it I don't feel like I got to
enough
.
Last year was a horrible year for me
, music-wise. I lost the job where I had done the majority of my music listening and my car was not technologically savvy enough to do anything other than play actual, official CDs. No CD-Rs, no mp3s, no mp3 CDs. So I was stuck being able to listen only to music I bought, which is fine, but it severely limits the amount of stuff I'm willing to try without having heard it first. It's no problem when Massive Attack puts a new album out, but when someone recommends something to me that I've never heard, I'm going to be a little hesitant to drop $15 on it.
This is no longer an issue for me, though. I bought a new car in May that has an iPod jack, a USB jack, plays CD-Rs and plays mp3 CDs. Additionally, The Lady bought me a badass 120GB iPod for my birthday in November. So now I feel free to download anything that looks even remotely interesting if I feel like it.
Having said that, I'm only listening to music in the car. My job doesn't really afford the opportunity to have music on while I'm working currently and I don't listen to music at home. So once I got the car I acquired a whole bunch of new music and even though I can listen to it now, I never really got caught up and I never really stopped downloading stuff. Which means there was still about one metric ton worth of music that came out this year that I wanted to listen to, but either didn't or only got to listen to a little.
For example, Bjork released a new album. I like Bjork enough to buy whatever she releases without having heard it first, so I did. I listened to it once, didn't think it was all that great, and haven't listened to it again. Normally, I'd listen to it at least a few more times to give it a chance to win me over. Lots of albums have in the past and I think this one has the potential. It's just that I was too busy trying to hear all the rest of the new stuff that I got, so I never bothered. There are a large number of albums that came out this year that met with this fate and, as I've said, even more that I didn't hear at all.
Alllllllllllllllllll that to say that I feel like this list is incomplete. Back in 2009, I heard so much good music that I had a
top 10 list
AND
30 runners up
. This year, when I wrote out all the possibilities for my top 10, the list was only 19 albums long and about half of those are albums I listened to more than three times. So: this list feels incomplete.
I'm doing it anyway.
With each album, I am including a link to Amazon, where you can purchase it or preview tracks as well as embedding a track from the album that can be streamed or downloaded right here on this page. Additionally, a zip file with all of these tracks is included at the bottom for anyone that wants to hear them all without having to download them individually.
Ok? Ok.
#10
Deaf Center -
Owl Splinters
Sample track: "New Beginning (Tidal Darkness)"
Deaf Center are a pair of Norwegians who make music that straddles the line between electronic and modern classical. Very atmospheric and, at times, very beautiful.
#9
Clint Mansell -
United OST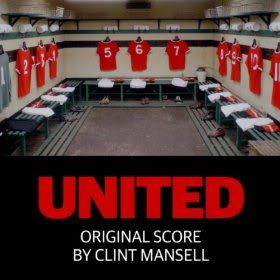 Sample track:
"World At Their Feet"
Sorry, no imbedding this track because the files I have are .m4a and DivShare can't stream them. Chances are, though, if you're familiar with Mansell's soundtrack work, you're already interested in acquiring this. He's one of my favorites.
#8
Liturgy -
Aesthethica
Sample Track: "Generation"
I heard a lot of good metal albums this year, but this one was definitely my favorite. It's unique, but at the same time a lot of it feels straight forward. I had tickets to see this band, but ended up missing the show. Hopefully next time they're around things will be different.
#7
Laura -
Twelve Hundred Times
Sample Track: "Visitor"
Laura are an Australian post rock band, who don't seem to tour much outside of Australia. This is a shame because they are one of my favorite post rock bands. I didn't listen to a lot of post rock this year, because even though almost all of it that I've heard is really good, I just haven't felt like investing the time in much of it. I absolutely make an exception for Laura, though. If you're not familiar with the term "post rock" and wonder what the hell I'm talking about, you can read
the Wikipedia entry
for it. Or listen to the sample track.
#6
Skinny Puppy -
handOver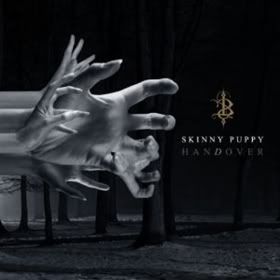 Sample Track: "Cullorblind"
It may not mean much coming from someone who has enjoyed both of Puppy's previous albums and the majority of work done by Ogre and cEvin Key since the band's original demise back in 1995, but "hanDover" is the best thing these guys have done since "The Process". For me, it's been exciting to watch/hear this band progress since they reunited. The strides they've made since 2004's "The Greater Wrong Of The Right" are impressive. I imagine if that had been the first album by some new band, more people would be on the Puppy train, but the music released during their first go around certainly set the bar really high. In my opinion, they haven't quite reached that height, but, man, they are getting close.
#5
Giles Corey -
Giles Corey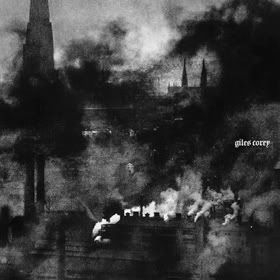 Sample Track: "I'm Going To Do It"
Giles Corey is the solo project of one Dan Barret, a member of the excellent band Have A Nice Life. Both that band and this album are difficult to describe sound-wise. Giles Corey is sort of a dark, depressing acoustic doom experimental record. I know how that sounds, but many of the tracks contain completely different elements and, even though they work together really well, they're not like much else I'm familiar with. Apparently written shortly after a suicide attempt and featuring track titles like "I'm Going To Do It" and "No One Is Ever Going To Want Me", it's an almost oppressively dark work. It's also really, really, REALLY fucking good.
#4
Tom Waits -
Bad As Me
Sample Track: "Chicago"
His first album in, I think, 5 years sees Tom Waits doing what I love best: rocking out crazy. I enjoy his more folksy stuff, but I'm really digging it when Waits kicks up the tempo. This album has some of both, and it's all fantastic. And his lyrical ability continues to be among the best of anyone, ever. This disc ranks up their with "Bone Machine" for me as a favorite in his vast history of work.
#3
Tim Hecker -
Ravedeath 1972
Sample Track: "Hatred Of Music I"
Tim Hecker is one of those electronic musicians that I've really liked for a while, but never loved. Until I heard this album. Recorded at a church in Iceland using a pipe organ as the primary source, this disc hits all the right spots for me. It's ambient, but with melody and harmony. It's beautiful.
#2
Chelsea Wolfe -
Apokalypsis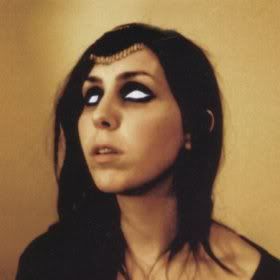 Sample Track: "Friedrichshain"
When I'm looking at music blogs and I see the word "folk", I usually just pass by. Especially if I also see the word "goth" right before it. I'm not saying a goth folk album can't be good, but I bet they're not to my liking more often than not. Something about this one was different, though. The cover art stood out to me, for sure, and there must have been something said in the review I read that caught me because I remember that I initially passed it over and then came back to it.
Chelsea Wolfe's music is also hard to describe. There's some folk elements to it, but it has more of a goth vibe than any goth sounding music. Some of the songs are more active rock type stuff, some are slower and a couple of them go from one to the other. There are a lot of vocal effects used, so that it sounds kind of like she singing in a tunnel, but her voice reminds me of PJ Harvey sometimes. Never a bad thing. I've had tickets to see Chelsea open for other bands twice (Black Heart Procession and the previously mentioned Liturgy), but had to miss out on both shows. She's doing another in a couple of months opening for Wolves In The Throne Room that I hope I can make. This time, I won't buy tickets until I'm sure, though.
#1
PJ Harvey -
Let England Shake
Sample Track: "In The Dark Places"
Obvious? Yep. A new PJ Harvey disc is always a big deal for me. It winning this year's Mercury Music Prize (making PJ the only person to ever win it twice) and all the various accolades it's gotten mean nothing to me. This disc hit me hard. It still does. I could go about it all day, but instead I'll just say that I think it's the best thing She's done since
Is This Desire?
in 1998. I listen to it frequently.
So there you have it. And here is your zip file with all of the sample tracks:
2011 Top 10 Tracks
In addition, while I'm here, I would like to pimp my favorite re-release/compilation of the year.
Ludovico Einaudi -
Islands: Essential Einaudi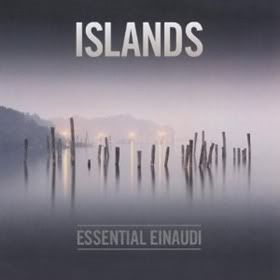 Sample Track: "Andare"
A 2 disc best of collection for one of my favorite modern classical musicians. His work is mostly piano driven and it is all fantastic. Can't recommend this highly enough.
One more thing. As I try to help promote music that I feel is worth promoting, I've uploaded another zip file full of music from 2011 for you guys. Like one of my
old mixes
I used to do (and may do again, now that I'm listening to new music again). Here you go:
More Best of 2011
Tracklisting (in no particular order):
Esmerine
- "A Dog River", from the album
Le Lechuza
Oneohtrix Point Never
- "Power Of Persuasion", from the album
Replica
Fennesz & Ryuichi Sakamoto
- "0415", from the album
Flumina
Deaf Center
- "Divided", from the album
Owl Splinters
Mist
- "Mist House", from the album
House
Nunu
- "Cheburashka", from the album
Nunu
Snowman
- "Absence", from the album
Absence
Mogwai
- "Get To France", from the
Earth Division
EP
U.S. Girls
- "Island Song", from the album
U.S. Girls On Kraak
Boxcutter
- "Moon Pupils", from the album
The Dissolve
Lento
- "Hymen", from the album
Icon
Mika Vainio
- "Mining", from the album
Life (...It Eats You Up)
65daysofstatic
- "Finale", from the album
Silent Running
Libido Formandi
- "Unknown", from the album
Insignificancy Rising
Russian Circles
- "Batu", from the album
Empros
Trent Reznor & Atticus Ross
- "Hypomania", from the soundtrack for
The Girl With The Dragon Tattoo
Grouper
- "She Loves Me That Way", from the album
AIA: Alien Abserver
And that's that. Please enjoy.
Tags: mixes, top 10 list